Travelling Camera is run by the travel-happy team of husband and wife, VJ Sharma and Vibha Malhotra.Initially it started with idea of publishing Photo essays with minimal description and gradually lot of things changed as per suggestions/inputs & feedback from your subscribers, followers & well wishers.
VJ Sharma is the Founder of Travelling Camera, the place where he has been recording his travel
experiences, life experiences, gadget reviews, and technology hacks for over 10 years. With more than 9
million page views till date, the blog is now a well-recognized platform in the Indian Blogging space. VJ
was introduced to travel early by his maternal grandfather who was posted with Indian Railways and
with whom VJ travelled throughout India on the train. Photography too followed soon when his father
bought a Rolleiflex camera and a curious VJ started playing around with it. From curiosity, his fascination
with photography evolved into a hobby and, soon after, into much more. His photographs have featured
in exhibitions, dailies like The Hindu, The Times of India, and Hindustan Times, and in prestigious
magazines such as National Geographic, Conde Nast, Better Photography, Lonely Planet, Terrascape,
Railbandhu etc.
VJ's travel experiences range from scaling arduous and dangerous treks to covering fast-paced mountain
motor-sporting events. From the pristine lush-green valleys of Kashmir to the sandy-rocky beaches of
Kerala, he has explored them all. You can read about these experiences on Travelling Camera.
Photography remains his main motivation and reward for travelling. An Adobe-Certified Expert in Adobe
Lightroom, VJ is also an expert trainer in photo organization and editing using Adobe Lightroom. A
staunch advocate of responsible tourism, VJ actively promotes clean travel through his blogs and
photographs.
Klout Score - 66
Vibha Malhotra is the Editor and Blogger at Travelling Camera. She is an author, poet, book reviewer,
and traveler, who loves exploring new cultures, trying various cuisines, and learning new languages.
Apart from English, Hindi, and Punjabi, she knows a bit of French and Japanese. Travel became a part of
Vibha's life at the age of two when she accompanied her parents and elder sister on a bus trip from
Nepal to Kanyakumari. After innumerable family trips while she was in school, Vibha graduated to solo
travel when she started working. She has travelled solo through parts of Himachal Pradesh, Madhya
Pradesh, Kerala, Karnataka, and Maharashtra. Internationally, she has explored most of the UK and
some part of California, US, alone. She is especially fond of the Isle of Skye and draws inspiration from its
desolate landscapes and haunting lochs.
Apart from Travelling Camera, Vibha's work has been published in Muse India, Tipton Poetry Journal, The
Luxembourg Review, and Wasafiri, and in dailies such as The Times of India, Ceylon Today, and Dhaka
Tribune. Know Your Worth, Vibha's debut book as a co-author, was published by General Press and was
an Amazon Bestseller. As an editor, she has edited more than 20 international books, including Queen
Elizabeth II and the Royal Family, Hot Bikes, Cool Cars, The Train Book, All About Everything, Sailing
Essentials, and The Little Course series, all published by the renowned publisher Dorling Kindersley
(Penguin Random House). She has independently edited Kathryn Brettell's award-winning memoir The
Olive Picker.
An Overview of My Blog (~9 Million+ Views)
***increasing very fast day by day and everyday***
Operational Since- July 2008
Google Page-Rank :
Blog Hits- 9 Million+ (93 Lac +)
Daily Page Visits = 15000-42000
Traffic- India, USA, UK and Asia Pacific mainly
Bloggers who follow us = 500+
Facebook Followers = 6000+
Twitter Followers = 1500+
Instagram Followers = 2500+
Feed Subscribers = 1200+
One of the TOP Blogs in India
Domain Authority - 92
Page Authority - 77

Some awards -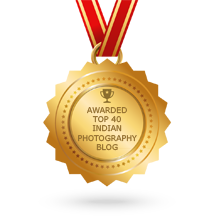 Press - Published over 50+ articles for lifestyle beat in national dailies/magazines and still rolling
Above all, PHOTO JOURNEY has great VISIBILITY on most of the search Engines like Google, Bing Etc.
Please avoid writing if you are looking for putting your stuff on this blog for free or have no value proposition for viewers of the blog.
Publications -
Brand Associations -
For more do check out our About Us section.
Brands we have stopped working with and will never work -
1. Canon
2. Airtel
-Wish to Advertise
-Wish to Sponsor a contest
-Wish for us to Click/Write for you
-Wish for us to review a product/brand service
-Wish to invite us for an event
-Wish to ask for Photography, Post-Processing, Digital Imaging related stuff
-Wish to get someone or yourself profiled